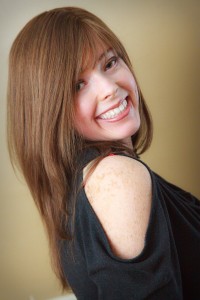 Every woman deserves to look her very best. If your own hair is hard to style; if you have thinning hair; or if you suffer from baldness for some reason, like chemotherapy, our wigs are alternative. Wigs are an amazing way for you to alter your style and your everyday look can be as spectacular and varied as you want. Maybe you want to look your best for a special event. Our wigs can help you create the look you have always wanted
If you've lost all or most of your hair (for whatever reason—chemo, genetics, an autoimmune disease like alopecia areata), you might want to consider a wig. The good and bad news is that you have hundreds of options. That's why, before you order, consider coming in for a free private consultation. Stormy will share her 25 years of experience to help you make an informed decision. Whether you ultimately decide to buy a wig from us or not, it is important you have all the facts beforehand.
For example, here are 3 important things to consider:
1. Human hair wigs have the most swing and bounce and can be washed, colored, and styled just like your old hair. They look and feel much more soft and silky than synthetic wigs.
2. Think about how you usually wear your hair. If you like to pull it back, your wig's cap should have lace at the crown for a natural-looking hairline. Also, if you are purchasing a wig for medical conditions, be sure to select a base for your wig that provides the greatest comfort to your sensitive scalp.
3. Always have your wig styled and cut by a professional stylist, like Stormy, before you wear it —even if you love the style. All wigs have too much hair (especially at the temples) and need to be cut back to fit your individual face shape. Even if you have already purchased a wig, and need some help, Stormy can style and color it for you so it has the natural look and feel you want.
4. Because the hair on any wig tends to dry out and discolor over time, like any other valuable item, it requires maintenance. There are things and treatments you should, and should not do to your wig. When you come into our studio, Stormy will train you exactly how to care for your new wig.
While we can offer you stock wigs in every possible color and style, most of our wigs are custom. This is the best way for you to not only have the fit you need, but it gives you the exact style, color, texture, and cut you want.
Our private studio gives you the confidence and personal touch you deserve. When you order a custom wig from us you get a warranty for your wig of sixty days..We order straight from the factory and offer custom wigs made to your specific requirements and special hair colors and size with a mold of your scalp for proper fitting. We order the wig in the size, thickness and length of hair needed.
How long does it take?
If you need your wig quickly, stock pieces can take from seven to fourteen days, as long as the factory has the color, length, and style you want on hand. .
Because they are hand crafted, a custom wig takes approximately six to seven weeks for the factory to make and ship your order.
As soon as your wig arrives, we will call you to come into our studio for a fitting.
Are your wigs made of human or synthetic hair?
Imagine hair uses the highest quality 100% human hair. We only use synthetic in our wigs when a client requests it or the wig has a blend of gray hair needed to complete the finished look. By using synthetic hair for the gray, your wig can be re-colored whenever needed without affecting the gray blend.
How much do your wigs cost?
The size, length and type of hair will determine the price. Synthetic hair readymade stock wigs can be just a few hundred dollars compared to our custom wigs that can be over one thousand dollars because of the workmanship and hair quality they usually last much longer than the stock wigs.
On all custom orders, we do ask for a none-refundable deposit on all custom orders.
On stock wigs, we ask for a deposit. If you decide not to purchase it, we can return it immediately for you. The only fee in that case would be the shipping charge
Medical Patients Note: To keep costs down, check to see if your health insurance covers a "cranial prosthesis"; your doctor can write you a prescription.
How long will my wig last?
Depending upon how often you wear your wig and how well you take care of it, most of our custom wigs usually last at least a year or more. Some wigs can last two years or more. Stock wigs, again, depending on how you take care of them may last only about six months.
What do I do next?
Coming in for a free confidential consultation is the best way to discuss your hair replacement needs. We hope you will feel confident and order from us.
We also offer professional consulting services on wigs we don't provide. Because we have 25 years of experience in wigs and styling, including being a stylist on an episode of Undercover Boss, you may just decide to hire us to help you pick out the perfect wig.
Go online to our website and send us a picture of your style, color and hair needs and how soon you need your wig. We will discuss what option is best for you.
Whatever you decide, call us before you order and we'll be glad to help you make the correct decision.
We can show you how to have awesome hair….your way!