Serving
R
ound Rock – 
Georgetown
Burnet – Temple
Pflugerville – Austin
Hutto – 
Taylor
Kyle – Bastrop
and most of the surrounding area
Imagine Hair Replacement is owned and operated by Stormy McCowen – Taylor, a renounded expert in the hair industry for over 30 years.  Stormy is a state licensed cosmetology manager, certified hair restoration specialist, mother, community volunteer and winner of numerous local and national awards by the hair replacement industry.
Formerly Austin Hair Replacement, we changed our name to Imagine Hair Replacement to blend in with our other great Imagine Hair products.   We have been providing outstanding, personal hair replacement service to the Austin area for over 25 years and have been blessed with not only helping people as clients, but as our friends.  That is because of the personalized dedication we give to each person, knowing each has a different story and a unique need.
Unlike most hair replacement services, we don't have big waiting rooms, long lines, or fancy facilities that drive up the cost.  We NEVER take the "one-treatment-fits all" approach because no two people and no two circumstances are alike.  We find the system and treatment that is most suitable for your specific hair loss needs and budget and then back up our commitment by giving you superior care, matchless expertise, iron-clad privacy and personal service that's second to none.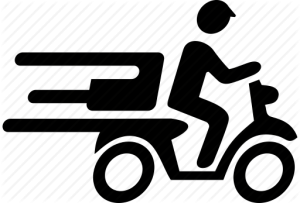 From the time you decide to purchase a new hair system, or order another one, we understand that time is important.  That is why have developed a strategic factory partnership that allows us to offer the fastest manufacture and delivery service in the industry.
We understand that your hair, without a doubt, is one of the most defining aspects of anyone's appearance.  That applies equally to men, women and children. Your desire to cover thinning areas, or cover baldness, is not about vanity. It is about dignity, self image, privacy, confidence and regaining control.
We pride ourselves on staying at the front of cutting edge technology and being able to provide you numerous options and customizations that fit your need perfectly. We understand the importance of quality, comfort and trust.
For a totally natural, undetectable look, come see for yourself.