Meet Stormy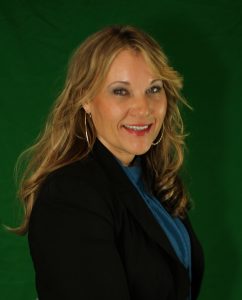 I'm Stormy McCowen-Taylor owner of Imagine Hair Replacement (also known as Austin Hair Replacement) and Imagine Hair Products.  I am excited and passionate about my experiences in the hair replacement industry.  I have been designing and helping create the unique individualized hair restoration for my clients for over 25 years.  My studio is based In Round Rock Texas, and I've helped thousands of clients to improve their appearance, get back their youthful hair, and change their lives.  I am dedicated to finding new ways to help people look and feel their best.
About Stormy
Stormy is the innovator, entrepreneur, educator and creative mind behind the revolutionary products at Imagine Hair.  Working out of her Round Rock Texas studio her groundbreaking designs span over 25 years.  Stormy's passion is helping as many people as possible and her motto is 'Your Hair Your Way!'  "It's not just about the hair, it's about the heart" Stormy emphasizes.  Throughout her career Stormy has been giving people with hair loss a second chance.  She has helped people who have suffered thinning hair or balding in all ethnic groups and in all walks of life.   She even helps those with cancer related hair loss and severe burns on their scalp and has worked with their surgeons to develop special customized hair units and prostheses.  Stormy says "As a Christian woman I believe in helping as many people as possible. I also believe in treating people as individuals. I don't make them feel as if they are a hair club number".
For those considering and researching hair replacement for the first time (or subsequent times due to disappointing results or service) it can often be a daunting and stressful experience. There are so many companies talking about so many various products, systems and techniques, often with odd technical terms adding to the confusion.
Stormy's is highly regarded in the industry with dozens of awards and a proud reputation achieved over the 25 years of her career. Wanting to continually build on this, stormy is meticulous in providing the service clients deserve . She works in a relaxed, no sales pressure manner, merely showing and advising the best product to suit the client's needs.
One of the keys to Stormy's success with Imagine Hair is her understanding about people's need for confidentiality and privacy when dealing with hair loss.  She also recognizes that each person's needs are unique.  Every person has different ideas about how they want to look.  "One size fits all" has never been part of her vocabulary.  Because she works out of her private studio, clients are not subject to the same "wait in line" experiences typical of so many of the major brands.  With Imagine Hair, you are not just a number.  You are a unique person and often become a friend.  Many of her clients have been coming to Imagine Hair for 10 years, or more.
For private consultations, contact Stormy at her studio:  (512) 771-5705